According to the MIT Technology review, our brain processes data no faster than 60 bits per second. However, thanks to innovations in the field of Artificial Intelligence, computers can replace human functions and actions and improve the process of analyzing essential information.
Today's Computer Vision (CV) technology helps businesses automate operations, increase their team's productivity, improve the quality of their products and services, and boost their revenue.
So, how can you use Computer Vision in your business?
Computer Vision solutions in various industries
These days, Computer Vision applications have become broadly widespread. It is hard to find a field where computers' ability to see and analyze objects has not already been applied.
In addition, due to the COVID-19 pandemic, Computer Vision has become even more popular: the technology allows you to achieve a high level of accuracy and the automation of business processes, which are extremely needed these days.
Where can you use Computer Vision today, and what benefits can you get?
Healthcare
Computer Vision is used in various healthcare applications to assist doctors in making better decisions regarding the treatment of patients. It means that the use of such solutions can open up many new opportunities to increase the efficiency of medical personnel and improve patient care.
For example, the Exposit team created a CV system for ECG digitization to provide a convenient exchange of information and professional experience between cardiologists. We created an algorithm that can process one type of ECG image that contains one ECG window, horizontal channels, and a visible grid.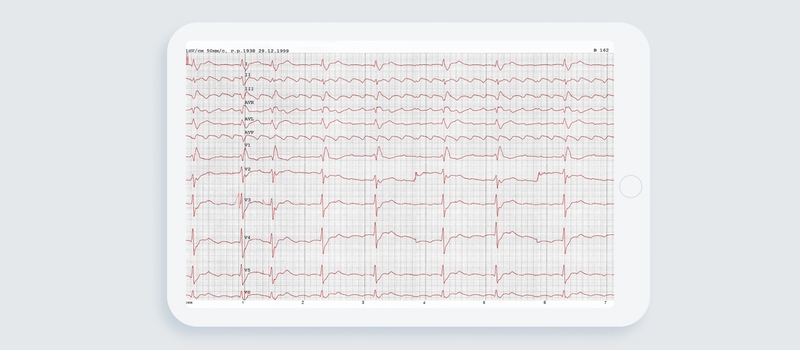 The software solution can digitalize a graphical scanned ECG into a digital data storage EDF format without losing any diagnostic information. It helps doctors easily share data about the heart examinations in case of need for recommendations from colleagues, additional automatic or manual data analysis.
Retail
In Retail, CV allows businesses to identify various data about customers and make decisions based on their behavior. This technology can also optimize store assortment and improve the security of shops, increasing brand loyalty and attracting new clients.
Together with the Exposit computer vision team, we performed R&D for a large mall: the team needed to receive data on traffic and identify the most popular areas in the building in order to calculate marketing indicators in a convenient way and improve advertising efficiency.
We formed and studied a hypothesis of creating a computer vision-based system that would analyze the visitors' flow using cameras located in a shopping center. Our team also identified data that can be provided by the combination of computer vision technologies and the video surveillance system, as well as benefits the client could get from it.
One more example of using Computer Vision in Retail is the development of digital showrooms by Wizart. The company allows businesses to solve the imagination gap problem: it helps manufacturers, retailers, and e-Commerce demonstrate how finishing materials will look like in the interior of their customers.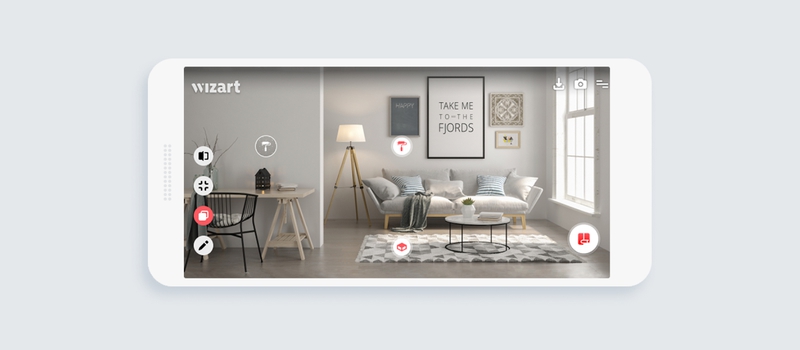 Wizart brings your clients a unique opportunity to try out wallpapers, painting, and flooring in their home using a simple photo: Computer Vision algorithms that recognize photographed objects and then apply new materials to selected surfaces. This way, your customers can just select a suitable material and get a photorealistic result preserving the perspectives, scale, and shadows.
The solution provides potential clients with a unique opportunity to check interior goods before purchasing and helps a retail salesperson boost sales by making customers satisfied with their choice.
Sport
The development of information technologies has given the sports industry new opportunities to collect and process data. Today, software solutions, such as computer vision, provide coaches with high-quality analyzed information and allow them to make better decisions.
One of the examples of a CV project for the sports industry is an automated video analytics system designed for Meteor football schools. The developed soft-and-hardware solution allows users to track the movement of football players and balls on the field using cameras and use the collected data to create individual training programs.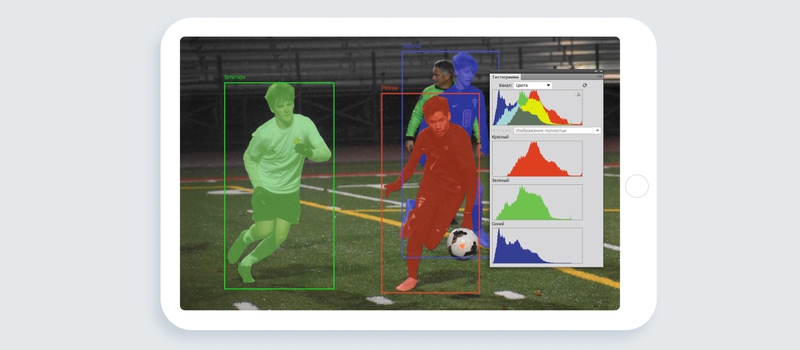 Agriculture
Computer vision is also used in agriculture to increase the success of operations. Smart applications allow you to monitor fields and animals so that you can quickly take action to resolve emerging problems.
An excellent example of such an application is a Computer Vision solution designed by Exposit to monitor animal health on a dairy farm. The application identifies and tracks cows using a neural network that allows workers to see how often cows come to feed and how much they eat.
This way, the system helps farmers understand whether animals are healthy or need additional care.
How Computer Vision can transform your business
Computer Vision is a field of Artificial Intelligence that helps machines detect, identify, and track objects. This technology allows you to automate the specific processes bringing competitive advantages to Healthcare, Retail, Interior Design, Sport, Agriculture, and other industries.
Exposit engineers have enhanced experience in solving complex business tasks by implementing smart software platforms. Visit our Computer Vision Solution page to learn more.