Today, there are a huge number of sports platforms: applications for online training, software solutions for managing sports teams, systems for fitness clubs, as well as programs for sports medicine, booking sports facilities, etc.
The variety of applications drives businesses to look for new ideas on creating unique sports systems that could stay ahead of the competition and dominate the market. What are some interesting options for sports solutions?
How digital platforms can influence the sports industry
Custom software solutions meet the needs of coaches, players, and sports lovers and bring new efficiency to the old ways of doing things. How can the use of innovative technologies help in improving the sports industry?
Media Streaming
Sport team managers are always looking for new ways to increase the efficiency of a game organization to get the best possible results. The development of new game strategies often requires a resource-intensive manual analysis that may not always give insights on every important detail and fully improve game plans.
Our customer had an idea of a software solution designed to simplify the analysis of the game and quickly respond to the current situation on the field/court. That is why the Exposit Team developed Football Trainer to help our client and address the needs of players, coaches, and support staff.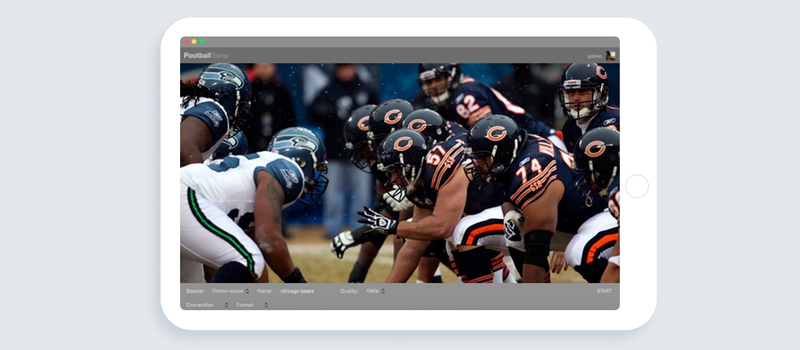 Football Trainer is a Media Streaming solution designed to effectively manage and analyze training, events, and games using one platform. MacOS desktop and iOS mobile applications provide live video streaming, video tagging, transformation, and playback capabilities to increase the efficiency of game strategies in real-time.
Users can create projects for new games and manage all related data, including tagged videos from live cameras. We also created an easy folder structure that syncs between multiple devices, and playback capabilities provide access to the previously recorded video and allow browsing it by using the timeline.
You can also "jump" to specific video fragments divided by tags to better understand the context or conduct deeper analysis.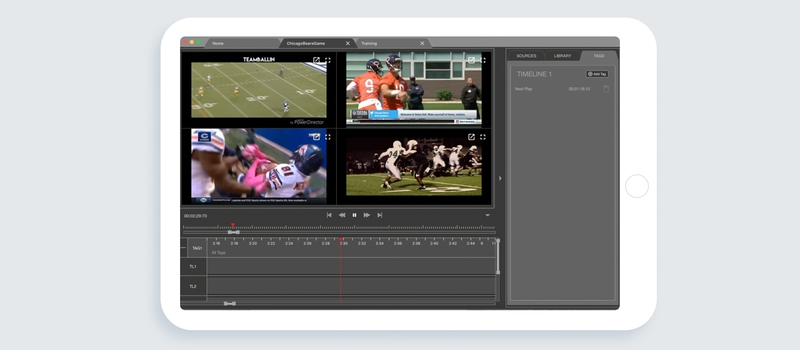 Access to the system on multiple platforms allows players, coaches, and support staff to conveniently use the analyzing tools during games and the training process. The solution helps sports teams to optimize workflow and increase the efficiency of game strategies.
Computer Vision
Another sports platform made by Exposit is a Computer Vision system for Meteor football schools designed to improve the quality of training analytics and in-club competitions.
Initially, our client monitored and kept records on all the progress and training of students manually. Given that this data pool is constantly growing and needs a lot of resources to analyze, we needed to create a solution that could collect and process various types of data.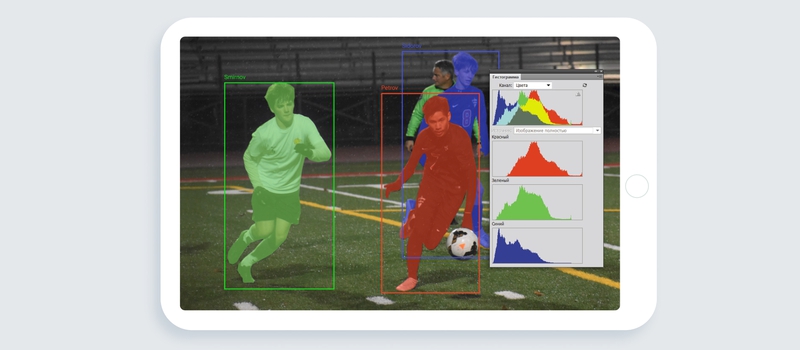 Football Analytics is a soft-and-hardware solution that allows users to track the movement of football players and balls on the field using cameras and use the collected data to create individual training programs.
During the development, we took into account such criteria as cost optimization in terms of equipment, processes automation, and a large amount of video data: the client needs to process more than 150 football grounds of various sizes, coverage, layout, and lighting at the same time.
Our team reviewed the existing options for sports games analytics to create a solution that meets all the requirements:
Wearable tracking systems that involve the use of budget individual GPS trackers to build analytics but do not provide high accuracy results. Such systems are used to collect and process data like speed, respiration, the number of jerks and accelerations, etc.
Optical tracking systems that include the installation of expensive high-tech cameras around the entire perimeter of the football field, as well as a separate paid subscription for the manual annotation of key match events. Such systems provide greater accuracy and allow you to describe the tactical component of the match but do not contain accurate individual indicators of the players.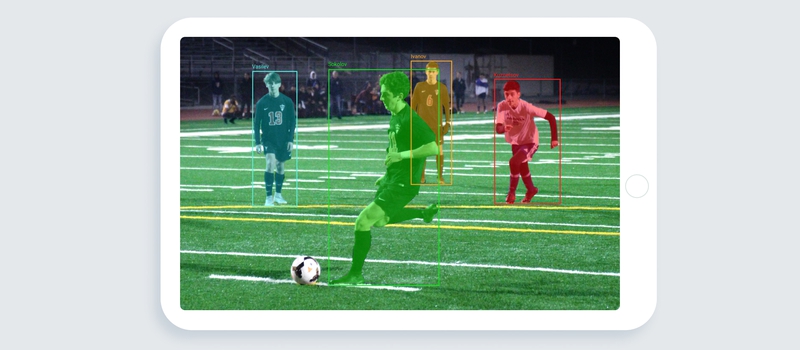 During the research, we found that wearable and optical tracking systems are often used in conjunction for greater accuracy of football analytics. Thus, we needed to create a solution that combines the capabilities of wearable and optical systems to collect and process various types of data without using expensive equipment.
Choosing a Computer Vision system for realizing this idea, we suggested that it is also possible to train a neural network to understand actions such as dribbling, passing, intercepting, jumping, tackling, etc.
To test the effectiveness of the solution, our team developed a prototype of football analytics based on Computer Vision technologies and created the algorithm of its operation.
The prototype can detect the player's position on the football field during a match or training session and identify a specific player using the "reference" histograms. Histograms graphically illustrate the number of pixels at each color intensity level creating a unique graph for each player. The result of the system is a file containing data on the coordinates of the players.
Mobile technologies
In order to help our client complete the project on time, our Mobile team extended the SportNotes application with new functionality and adopted it for the new iOS version. We added into the existing system a large sports community in the form of a social network with a news feed and mini tweets.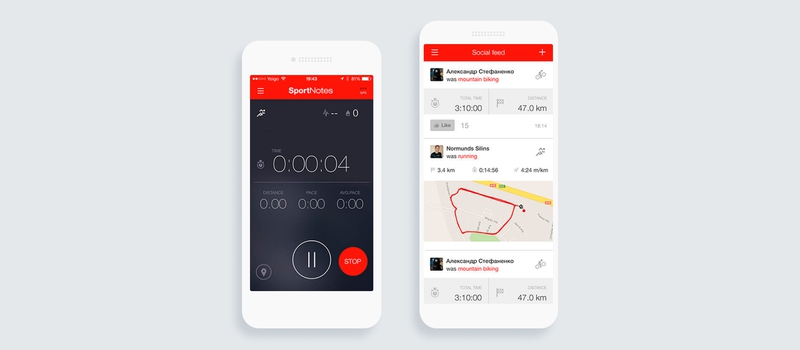 SportNotes is a sporting GPS tracker that helps users track and analyze the workouts and share them with friends. It's a proper tool for running, cycling, walking, cross-country skiing, and any other physical activity. The application provides a personal training calendar and a voice coach.
Software solutions will transform the sports industry
Smart software applications are breathing new life into the sports industry. Such systems provide users with convenient tools to improve their physical performance and allow sports teams to train more productively and achieve higher results.
Exposit is a web and mobile app development company that can help you create sports apps from idea shaping to system maintenance. Serving experienced sports organizations and fitness startups, we strengthen the modern sports industry while driving innovations.
Our team has a deep knowledge of technology, understands the drivers of digital transformation, and is always ready to ensure successful digital transformation in the sports sector. Visit our portfolio to learn more about our projects in the sports and fitness industry.