Technology brings a lot of solutions to businesses: it helps to respond rapidly to unpredictable world changes and find new ways of effective digital transformation. According to the annual report 2021, companies continue to prioritize 56% of their budget on digital transformation. 
Some people erroneously believe that the digitization of existing services is what digital transformation is. But it's really not. Digital transformation is about the ability to change and evolve one's business continuously in a data-driven world. So what makes digital transformation possible?  
What does the digital transformation process start with?
Although IT plays an important part in the digital transformation process, massive changes go along with people. It is people who help an organization evolve in new and innovative ways. In addition to people, digital transformation is impossible without processes and technologies.
People
As said above, the digital transformation process starts with people. By people, we mean both the experience of employees and customers. Here are some tips for getting them involved in the transformation process.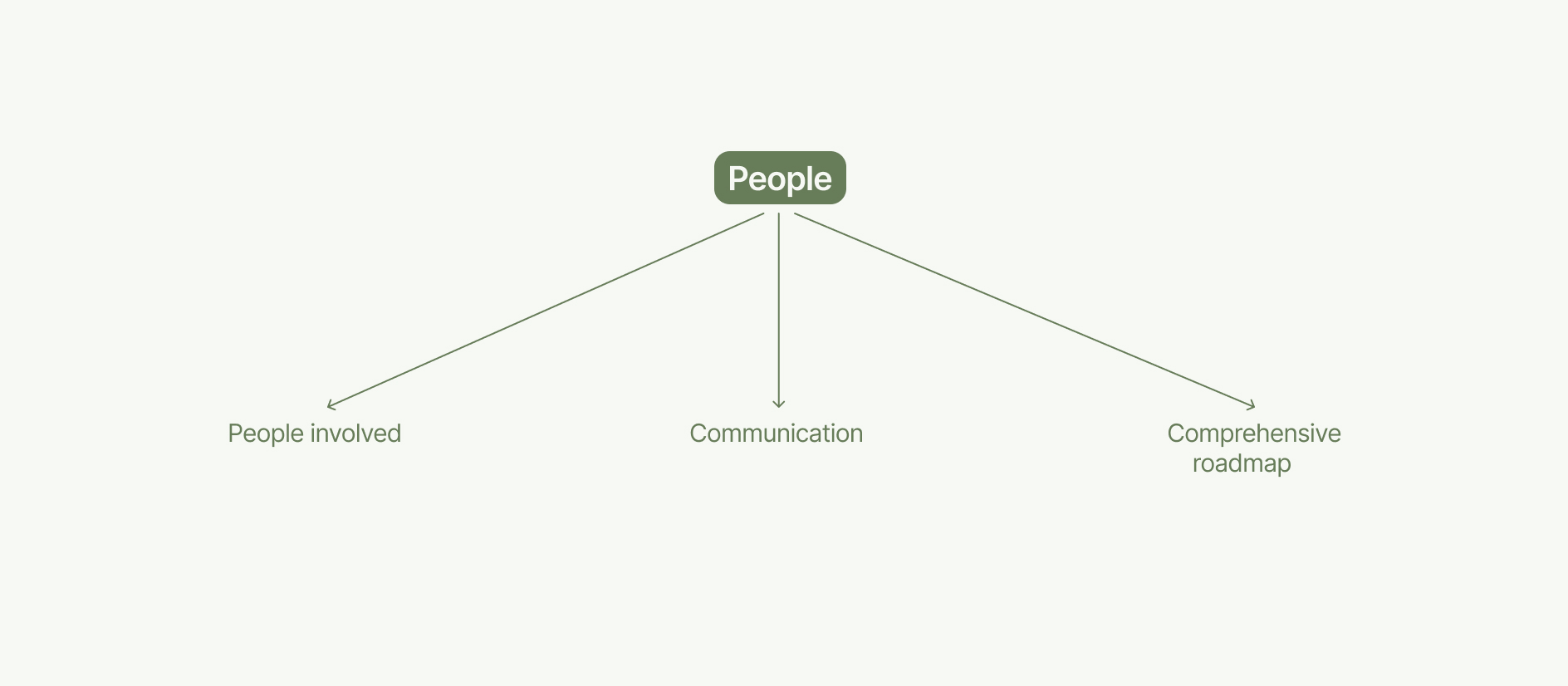 People involved
Those who can impact to a varying extent the transformation process are stakeholders. Using assessment tools, make sure as many stakeholders as possible are open to the digital initiative and have a clear vision of the necessity of the change.
Communication
Business transformation is not just a five-year strategic plan. Ask for feedback from employees every once in a while. According to a survey, 65% of senior managers have stated that communication is most important when leading a company or a team through a change.
Comprehensive roadmap
Build a roadmap of future changes. It will help people know what is changing and be ready for that change to happen. With a roadmap, your team will apply efforts in the right direction. Your strategic approach is crucial in this case.
Processes
When customer-focused organizations decide to undertake a digital transformation process, their main goal is not just to incorporate more technology but to make their customers benefit from this technology and change.    
Here are some tactics to keep your focus on a larger scale: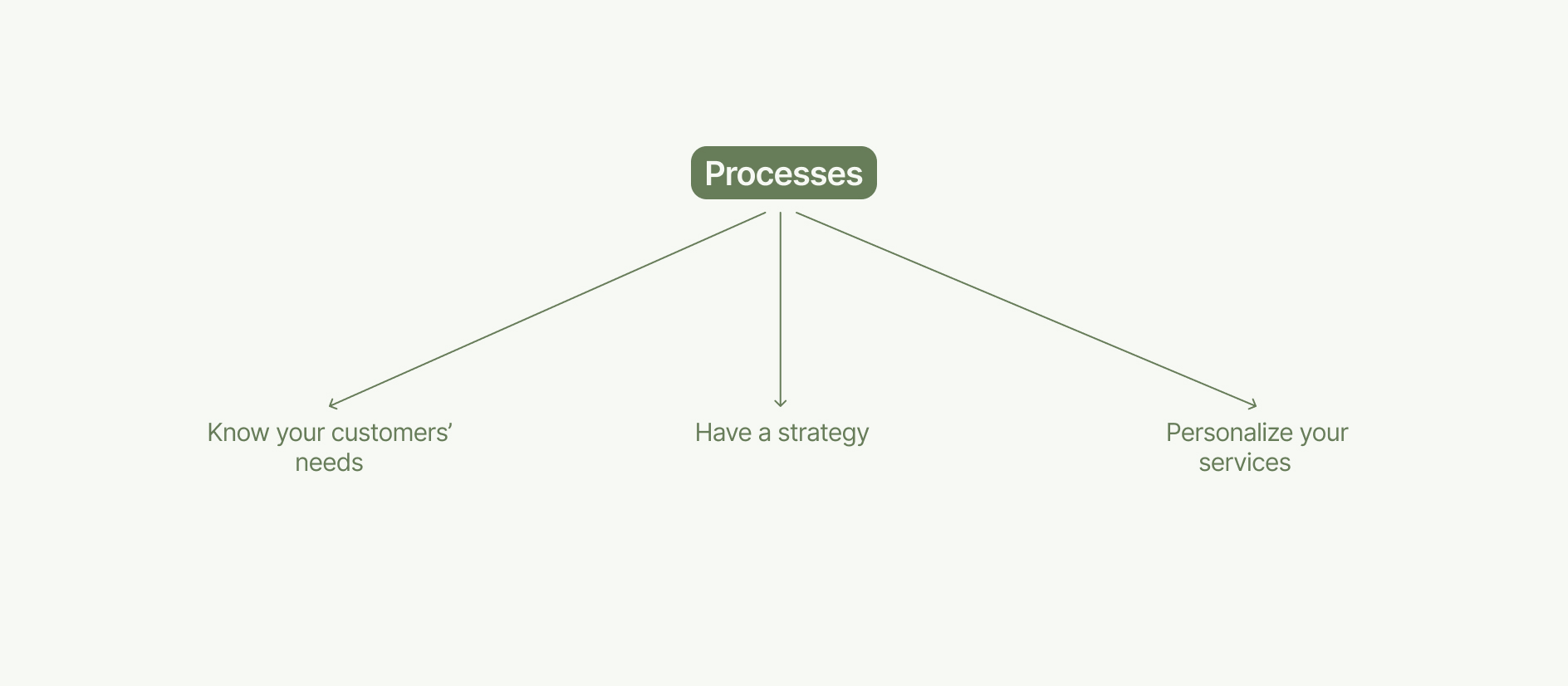 Know your customers' needs
A company should know its target client by looking continuously for customer feedback. Companies must have a clear understanding of how their end products will satisfy the needs of their customers.
Have a strategy
Companies often undergo digital transformation to help them transform their processes into results. It can be achieved by using different tools that facilitate collaboration among local and remote workstations.
Personalize your services
Almost every customer expects personalization. But better-personalized processes aren't built overnight.

Businesses have to gain more insight into individual customers first to anticipate and personalize products and services.
Technology
Organizing your technology in the right way is a key to a successful transformation process. Here are some strategies for solving the technology part of the digital transformation puzzle right.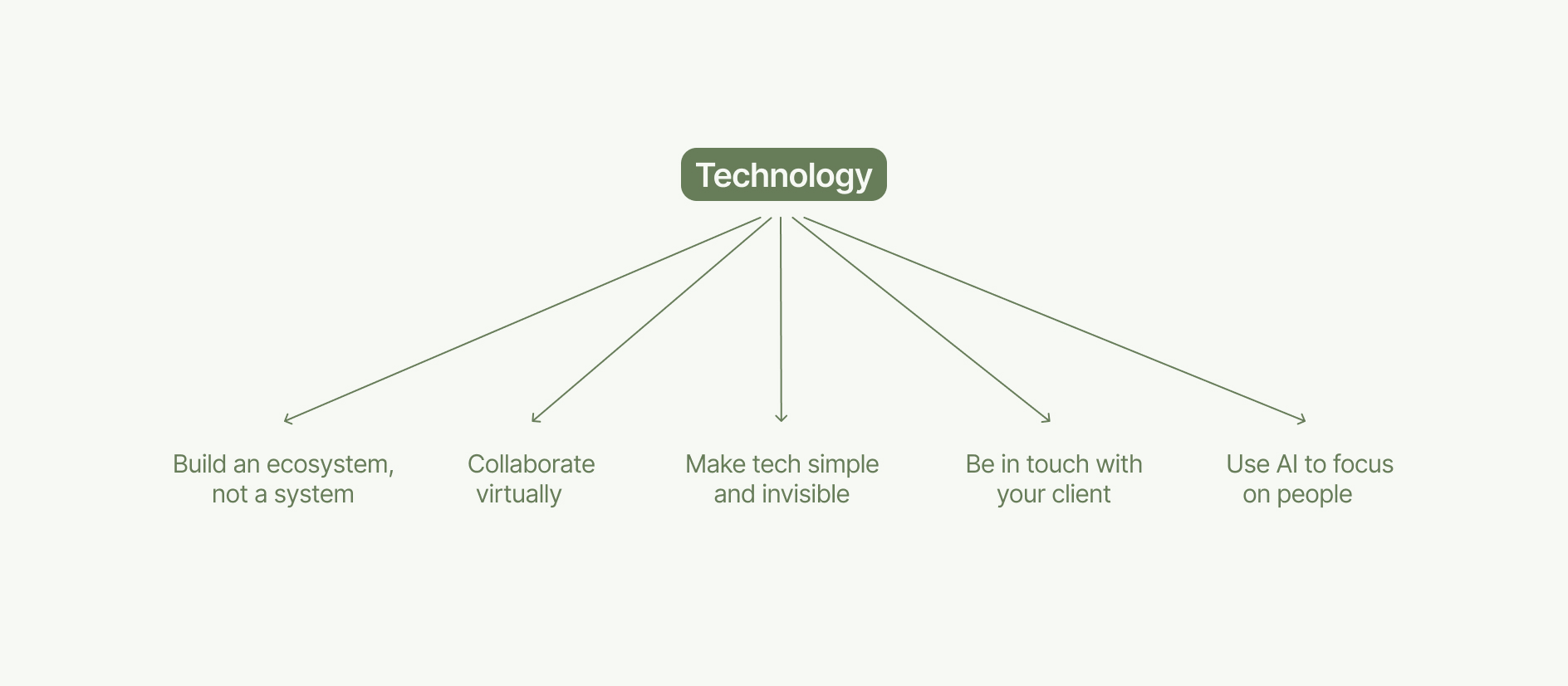 Build an ecosystem, not a system
Businesses' tech stacks should operate as an ecosystem of tools that fit together like Lego bricks. And if one solution doesn't work out, it can be replaced just like a Lego brick without rebuilding the whole environment.
Collaborate virtually
In the post-Covid-19 period, a hybrid combination of in-person and remote ecosystems is a must for working tools. The tools must be interactive to help the employees communicate in real time and flexible to guarantee cloud-based access to work.
Make tech simple and invisible
Technology can either make things simpler or also complicated when it is not integrated with existing systems. When a customer uses a mobile app, he doesn't need to know what technology stands behind.
Be in touch with your client
Nowadays, clients want to be treated in a convenient, personal, and interactive way. Keeping in touch with your client can be successfully achieved by means of messaging apps.
Use AI to focus on people
According to a survey, almost every business has already implemented AI for a reason. But don't see AI as a replacement for people. Make the best use of AI, for example, in marketing: AI processes massive amounts of customer personal data and managers focus to deliver better customer experiences.
How to make the digital transformation process easier?
As you can see, the digital transformation process is much broader than just implementing technology. When you put your client at the center of your digital transformation strategy, understand the processes that support your clients and the technologies they need, the transformation process becomes easier.
If you want your customers to feel good about your company, Exposit is here to deliver you better solutions in healthcare, AI, gaming and more! Check our digital transformation opportunities here!