Computer Vision System for ECG digitization
ECG computer vision system designed for cardiologists.
Computer vision system for ECG digitization designed for cardiologists. The software solution can digitalize a graphical scanned ECG into a digital data storage EDF format without losing any diagnostic information. It helps doctors can easily exchange information about heart examinations in case of need for recommendations from colleagues, additional automatic or manual data analysis.
Challenge
Young professionals in the field of cardiology often face complex and controversial cases in their medical practice. Many of them don't have the opportunity to get expert opinions or advice from more experienced colleagues in their workplace. Doctors have to use standard communication tools like messengers and a smartphone camera to exchange the results of cardiac examinations and сollaborate on a deeper study of particular cases.
Сounselling by phone and sending photos of cardiograms cannot provide high-quality visualization for evaluating the results that can badly affect the accuracy of the diagnosis and correctness of further treatment. In order to avoid inaccuracies that could affect the quality of medical care and professional development, cardiologists need a software solution for digitizing and transferring data without losing diagnostic information.
Customer goal
Creation of a software solution and algorithm for ECG digitization to provide a convenient exchange of information and professional experience between cardiologists.
Solution
A Computer Vision system is the most effective solution for digitalizing medical images. The Exposit team started the development of a Computer Vision solution in medical imaging with the research and testing the effectiveness of the idea in case of ECG data digitalization. We created an algorithm that can process one type of ECG image that contains one ECG window, horizontal channels, and a visible grid.
The algorithm detects the grid and horizontal channels in the image, then separates them, removes visual noise, and digitizes as a graph in the EDF (European Data Format) format. The EDF format is the standard for storing and exchanging medical time series that allows doctors and patients to send, receive and analyze data effortlessly using any independent software.
ECG digitalization solution improves interoperability between health organizations and allows cardiologists to remotely receive recommendations from colleagues, improve their skills, and, accordingly, the quality of medical care.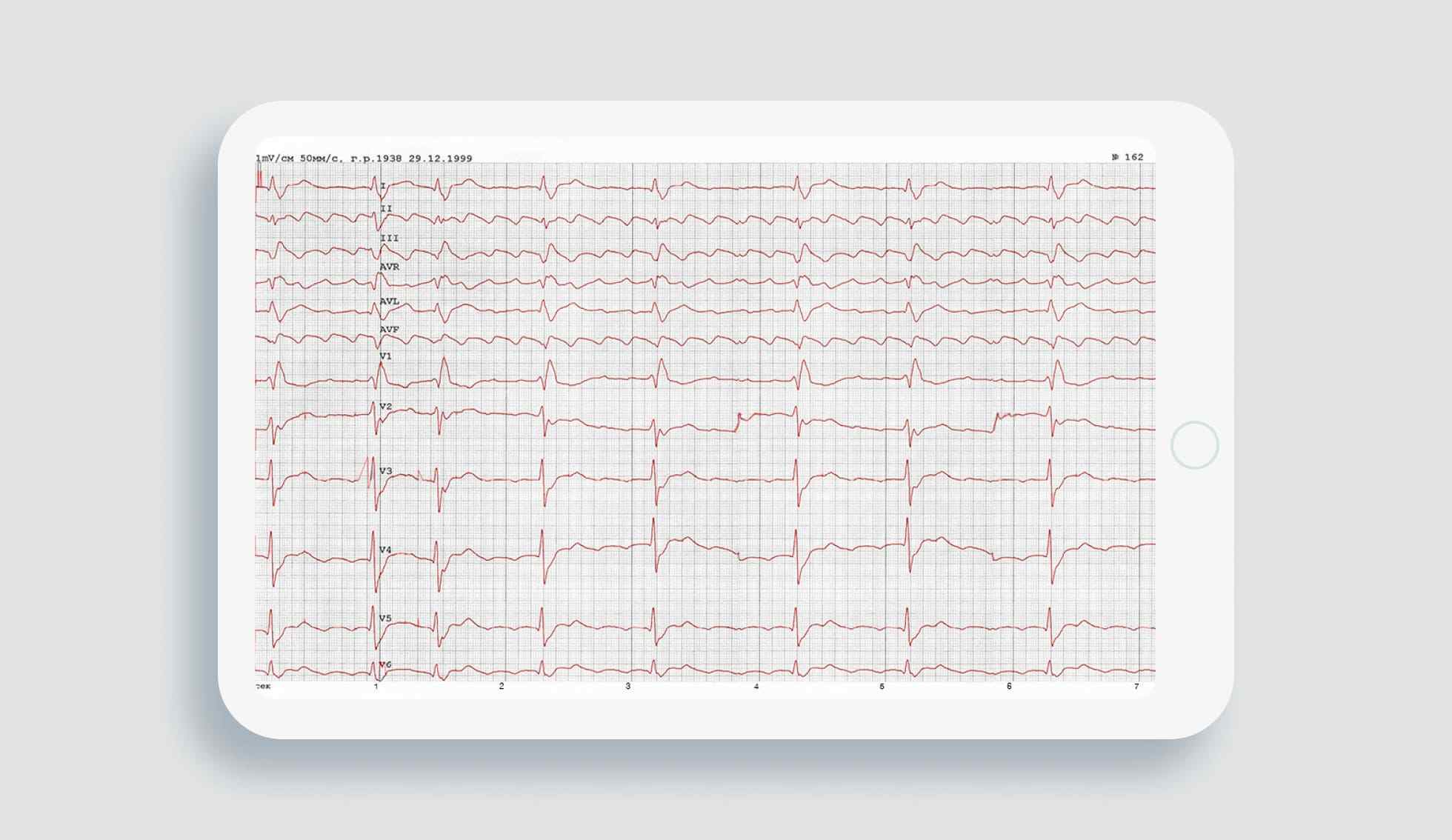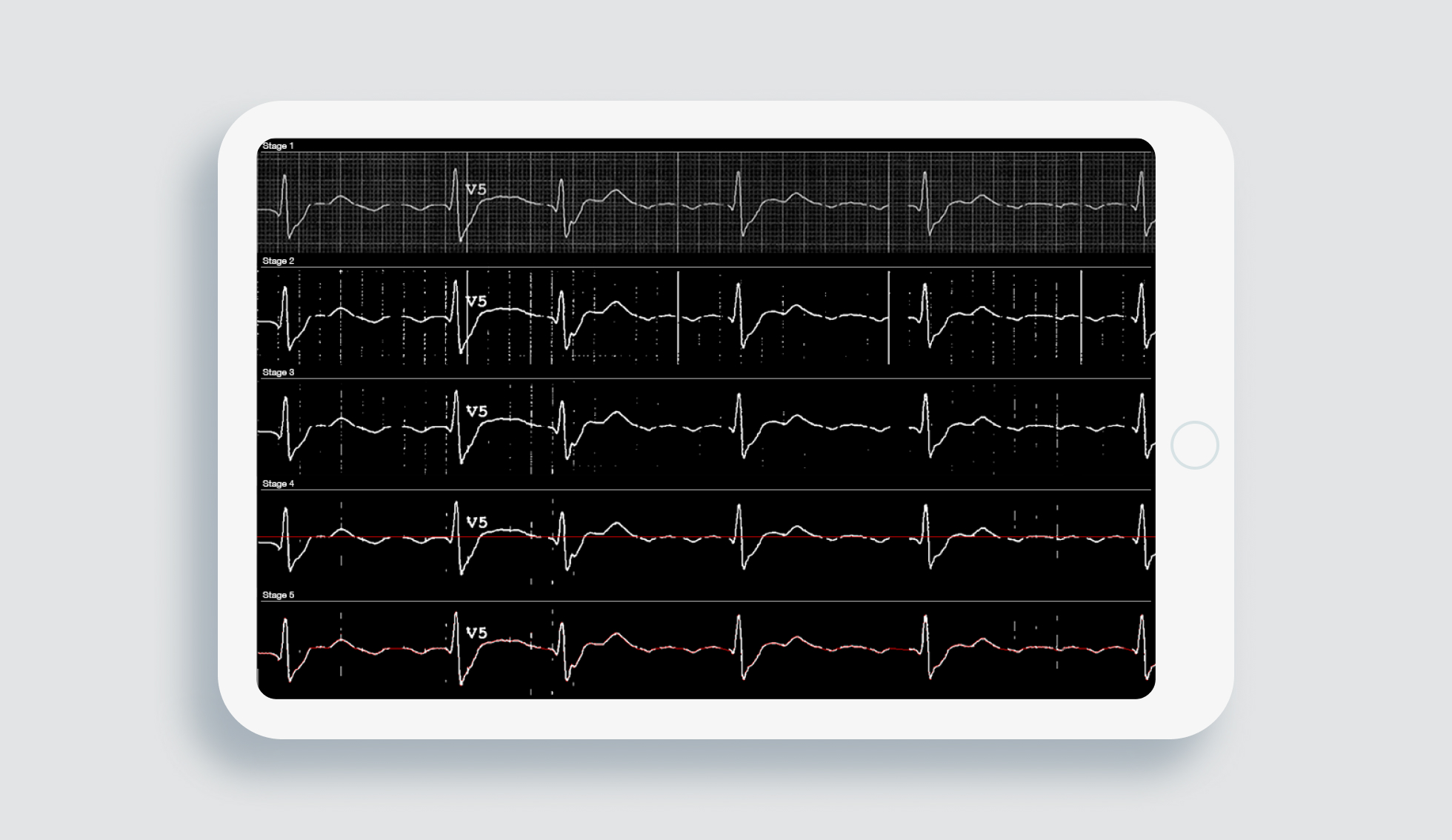 Technologies used:
Numpy
OpenCV
Python
SciPy
PyEDFlib
Matplotlib
scikit-image
XlsxWriter