On June the 18th, 2022, Exposit celebrated 10 years in business as a software solution provider. During those years, we've developed 275 projects in various industries: Healthcare, FinTech, InsurTech, Retail, Energy, Telecom, e-Learning, and others. We've faced interesting challenges, got priceless experience and always do our best to make our clients happy. 
So, here we are. Not old, but experienced. Full of motivation, new ideas, and passion for software development. 
«10 years fly imperceptibly.

I thank with all my heart people who went and go now with me and who were filling these 10 years with events, acquaintances, discoveries, and emotions.

I've learned so much from clients and colleagues about the world, business, and relationships. We've solved puzzles together, rejoiced and distressed, befriended and argued, but always tried to make this world better, more beautiful, comfortable, and friendly.

Hundreds of employees who started or got a career boost, hundreds of happy clients, and exciting projects — all this was definitely not in vain, and we have something to be proud of.

We have a fascinating way ahead of us — let us not waste our time; we continue exploring the world and making it a better place».

Vasili Yavorchuk, Chief Executive Officer
Exposit went a really significant path, so in the article, we'll guide you through the company's inner workings and share some of our insights and plans for the future. 
Gathering a team of like-minded IT specialists for one decade 
The heart of the company and its core pillar is the team. In 2012, for the first time, a team of 3 IT enthusiasts came to the first Exposit office. Now Exposit has about 100 people passionate about technologies and science aimed at developing valuable software products.  
Together, we have been developing as reliable IT experts and teammates ready to support each other in every step of our professional journey.  
"A complex but interesting challenge for me was the transition period from software development to management, especially at the beginning when it was necessary to switch between several areas. As a developer, you are responsible for your assigned tasks' timely and high-quality fulfillment. At the same time, the manager is responsible for the success of the work of the entrusted team.

So, it's necessary to find an approach to each team member, be able to listen and hear colleagues, find compromises, draw conclusions and make decisions, which are sometimes tricky". 

Dmitri Kuchinski, Chief Operations Officer 
We value open communication and build warm relationships even if we work remotely. The pandemic and changing working environments allowed us to improve interaction, enhance collaboration channels, and strengthen our core values: friendliness, responsibility, trust, and recognition of colleagues.
Today, everyday meetings for personal and department discussions, chats for informal talks, and teambuilding where we get together for exciting and valuable pastimes give us a strong understanding of the community power.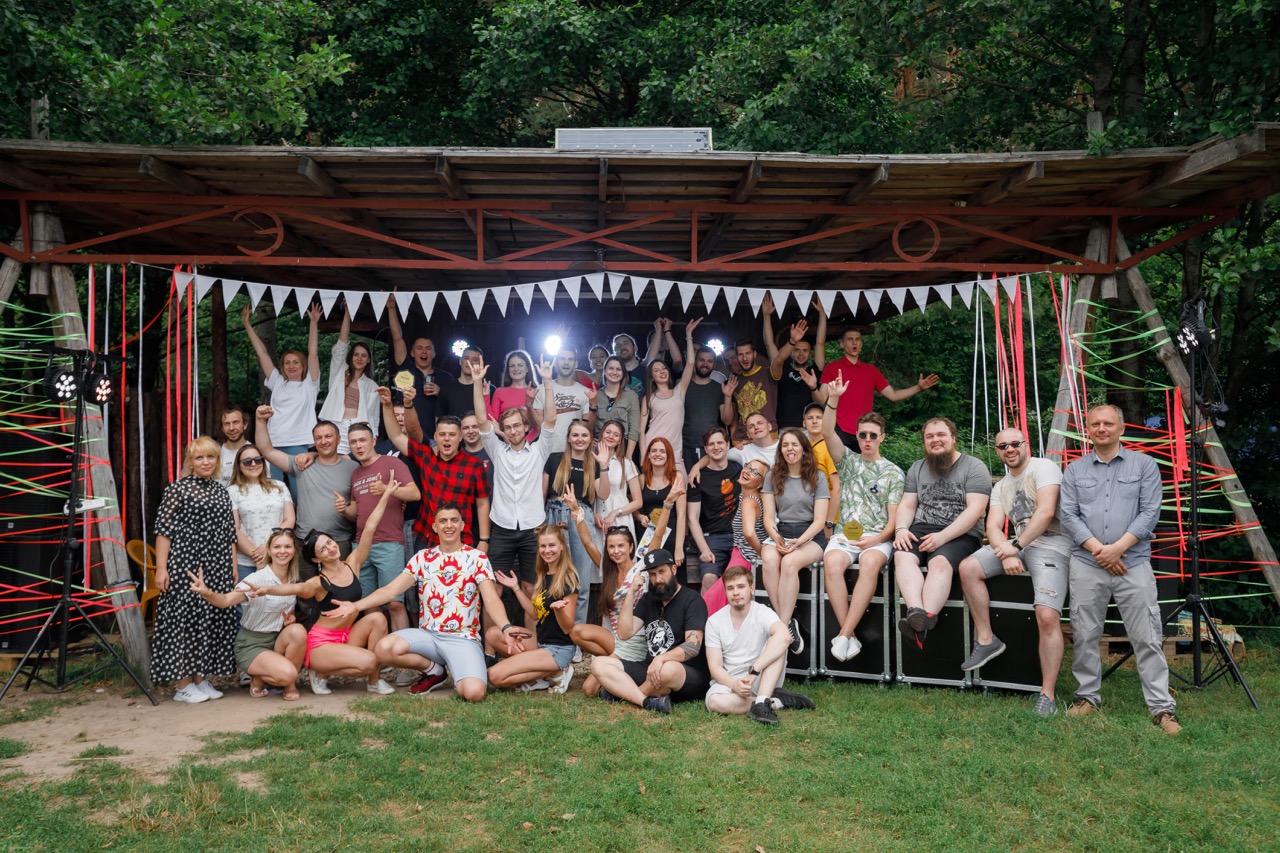 Year by year, we have been building a strong community and contributing to the knowledge-sharing culture by creating educational platforms, opening internships and IT summer camps. Today, it allows employees with a professor's or assistant professor's degree and ambitious IT beginners to share the same space to brainstorm brand-new solutions for your business.  
10 years of reliable partnership 
Through our path in providing custom software development, we are sincerely interested in customer business growth; that's why our primary focus is the development of long-lasting relationships. For 10 years, we've made business with 142 clients, and now we are doing ongoing projects with 28 clients. 
Our clients run unique businesses using individual approaches. Dealing with the foundations of the customers' projects and their strategies on the market, we form a team of solution-oriented specialists who dive deep into clients' ideas and problems, analyze them in detail, and carefully run projects through the development stages to maintenance.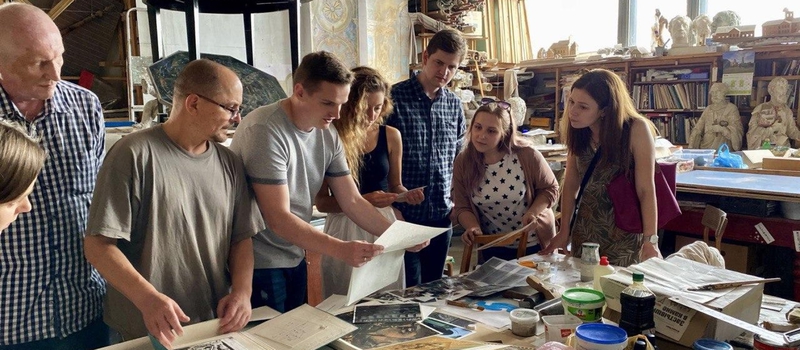 During cooperation, we focus on the client's primary business goals, do all for risk reduction, and set a sound management system that helps save time. Our approach to software development is positively recognized in our clients' reviews: 
«Colleagues plunged into the complex context of the project, related to history and heritage, demonstrated a caring attitude towards socially significant projects». 

Maya Katznelson, Founder of Belarusian-Jewish Cultural Heritage Center 
«They're very excited about the growth and success of our company. It's not just a job to them. They feel like a part of the team. Special thanks for the transparency and diligent work of the engineers. Deliveries were very solid and timely». 

Hans Oberholzer, COO of FROX AG 
«Their development process was transparent and clear for us and they were timely in their deliveries. Most importantly, which was not the case with our prior team, is that they think through the user experience and make recommendations during development, which has optimized our customer experience». 

Anthony Poston, CEO of WhichWinery.com 
C
ultivating verified expertise
in Computer Vision, Extended Reality, and Custom Development
Through the years, Exposit has been developing from IT service company to a solution provider with deep tech knowledge and a holistic view of clients' domains and strategies.
Today we are proud to have profound expertise in Computer Vision, AR/VR, and Custom Software Development, accumulated and supported by competence centers. Such an approach help us to deliver highly professional services and go deep into the nature of our clients' businesses.

We integrate innovative computer vision capabilities to extract statistical data and generate AI-powered operational insights based on advanced image and video analysis.
We create custom visualization and gamification solutions integrating AR and VR capabilities for enhanced data understanding and user engagement in various industries.
10 years of developing valuable products  
 It's essential for us to apply our expertise to the development of valuable software products making the world and daily life activities better. All our departments are involved in that strive, but we would like to highlight here Computer Vision and AR/VR projects we are proud of.   
In 2018 we developed our first project that further became a separate company — Wizart. This Computer Vision app helps to visualize finishing materials and create virtual interior designs of your environment. Today, Wizart brings competitive advantages to retailers and unleashes customer's creativity, and recently has closed a $1.1 mln funding round.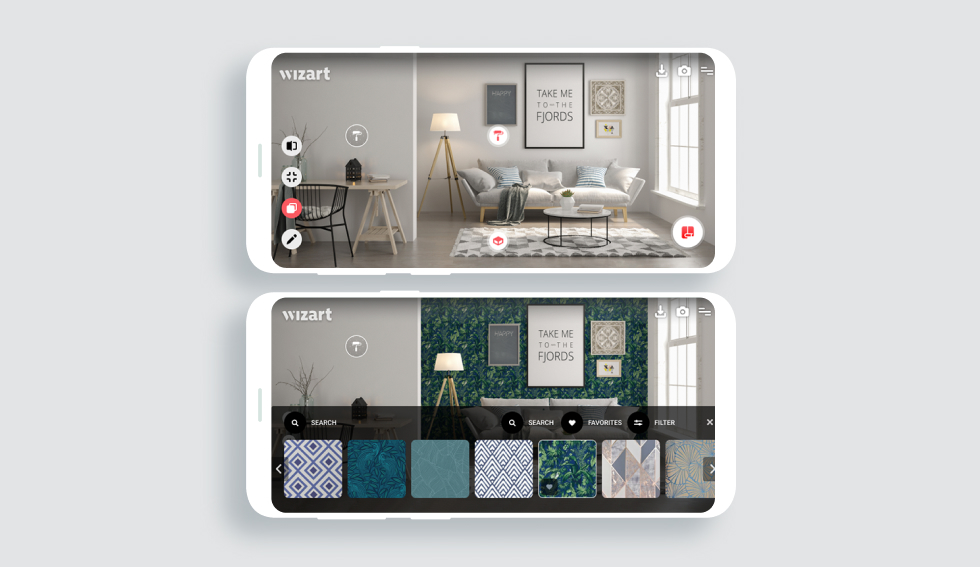 Another product that interacts with the real world and enriches it is the VR visualization of the Great Synagogue of Slonim for the Belarus Shtetl project. Belarus Shtetl is a digital project created by Belarusian-Jewish Cultural Heritage Center and Goethe-Institut Minsk that aims to tell about Jewish people's cultural and social life in Central and Eastern Europe before the Holocaust. In this way, we took part in a significant case; and continue doing it.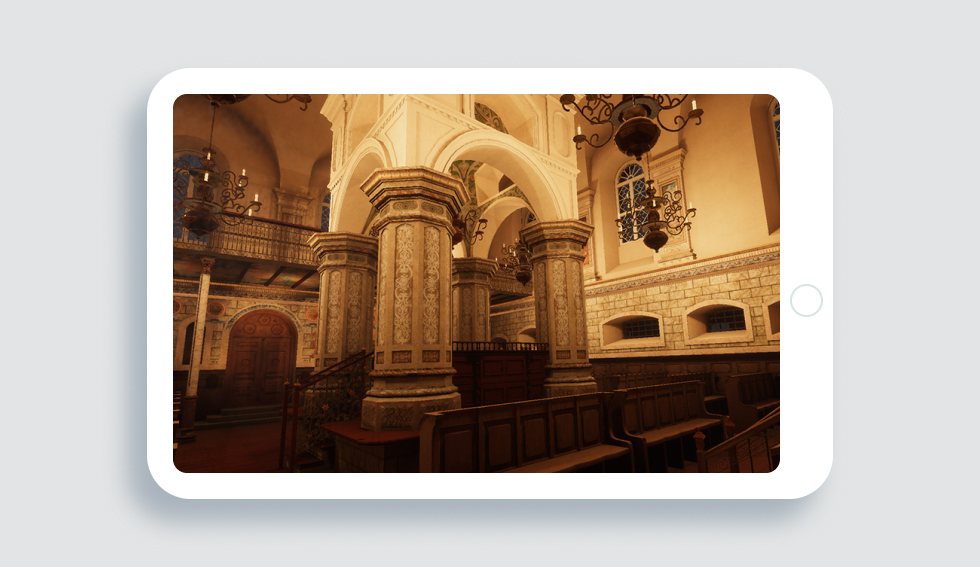 Feeling excited about the next years
We've been through a lot, and much more is ahead, so we are entering a new decade with an optimistic mind and new strategic goals. 
«Now, the central work area is the formation of business units, rebuilding of Computer Vision, XR, Process Automation, and service departments. We understand that clients need solution providers now, not just resource providers, because they have some ideas and background and want to realize them in a particular timeframe.

We are those guys who can do it: to recognize the client's pain, offer a technical solution to the source of pain, and guide a client through the path of implementation and adaptation of the software product to the market. We can provide a client with different artifacts as output: analysis, a detailed project roadmap, evaluation, or turnkey project development.

In my opinion, the company will continue to develop as an international one. We are blurring the boundaries in development, in the location of our people. We also plan and will continue to open delivery sales offices in the US, DACH, and UK.

I should add that we will look for points of contact with the scientific world. The Machine Learning department encourages us to work with research institutes, and we can create a collaboration.

If we talk about the quantitative indicator, in 5 years, I see Exposit as a company with 500 employees providing vital competence centers and representation in customers markets».

Aliaksandr Kot, Chief Commercial Officer
These 10 years have given us vast and precious experience. We've got real experts together, breed a knowledge-sharing culture, plunged deep into the world of Computer Vision and Extended Reality, and made custom software solutions that helped our clients outperform competitors and make a profit.  
We are grateful to everyone who participated in company development, so thank you for being with us and entrusting us with your IT infrastructure. Stay tuned!