Computer Vision Development Services
Computer Vision solutions are based on
advanced image and video analysis. It enables
to extract statistical data and generate
AI-powered operational insights improving business strategy and performance.
Computer Vision Solutions
to power your operations:
Visual Data Analytics
Get comprehensive reports and make well-informed decisions by gaining and processing the necessary information from photo and video.

See how it works: Football Analytics

Monitoring, Notifications
Optimize processes with

 

automation of object and environment

 monitoring 

and notifications about critical events in real-time.

See how it works: Detecting Drowsiness

Content Digitization
Work with necessary data converted in an accessible digital format convenient for storage, research, sharing, and analytics.

See how it works: ECG Digitization

Visual Data Modification
Use advanced visualization by automatic images and video transformation: add, remove, and change objects according to your needs.

See how it works: Wizart
We know how to increase operational efficiency
and optimize costs, providing features tailored to
your needs with Computer Vision as a service:

Object detection
Detecting instances of objects of a certain class within an image to get accurate and valuable statistical insights for your business.

Object identification
Identifying objects by unique characteristics to collect and monitor data for making more informed decisions to improve business strategy.

Object classification
Arranging objects in typical categories according to specific features to enhance data understanding and accelerate data analysis.

Object tracking
Creating unique IDs for initial object detections and real-time tracking of objects moving around frames in a video to easily get valuable insights with a Computer Visions program.

Scene reconstruction
Creating 3D models of scenes and embedding objects in an image taking into account their size to experience context simulations and test ideas.

Event detection
Detecting and categorizing the occurrences of events for smart data extraction, understanding, and interpretation by Computer Visions software.
Computer Vision software development drive you to
the best results:
Consulting & Research
In the first stage of Computer Vision software development, we clarify your business goals, investigate possible approaches to achieve them, and identify the project's pitfalls. That way, you can ensure the viability of your idea, make a Go or No-Go decision for the project, and get an MVP solving the main task.
Delivery
Our experienced MLOps specialists develop, scale, and integrate custom Computer Vision software solutions into your environment. As a result, you get
a tuned, ready-to-go product helping you to increase the revenue and competitiveness and providing your business growth.
Explore our expertise in Computer Vision
We are a Computer Vision software
development company designing solutions
that allow you to see more.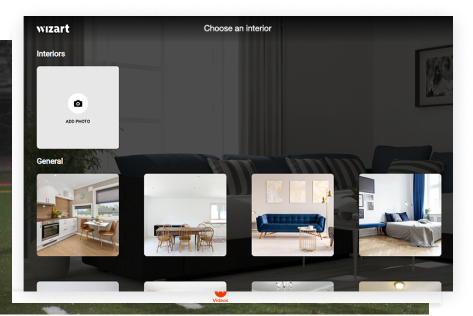 Download our Computer Vision agency portfolio
to learn more about our experience.
We use deep tech expertise and our unique
DIET approach in Computer Vision development services to deliver software solutions for solving any challenges.
Our Computer Vision consultants help you create valuable solutions to achieve your strategic business goals. We guide you from the identification of your specific problem and idea shaping to complete computer vision digitization, monitoring, visual data modification or analytics software.