Last year brought us difficulties and limitations, so businesses had to adapt quickly and change their previous work processes. The coronavirus pandemic has increased the need to introduce immersive technologies to improve the quality of service, attract new customers, and increase brand awareness.
Augmented Reality (AR) and Virtual Reality (VR) are modern instruments that can help companies overcome the pandemic crisis and adapt to frequent changes. Why are AR and VR apps so important for customer service today?
Augmented and Virtual Reality as tools for improving customer service
Immersive technologies have long been used in the creation of solutions with gamification features. However, today companies are resorting to 3D visualization to strengthen the relationship between their products or services and their customers.
AR or VR are two immersive technologies that offer creative and emotional ways for brands to interact with their customers, improve company loyalty, and ultimately increase sales.
For example, Wizart uses Computer Vision and AR to solve the imagination gap problem: it helps customers see how finishing materials will look like in their interior.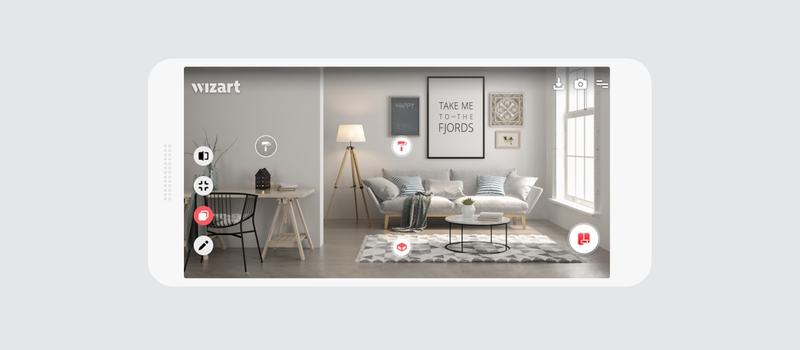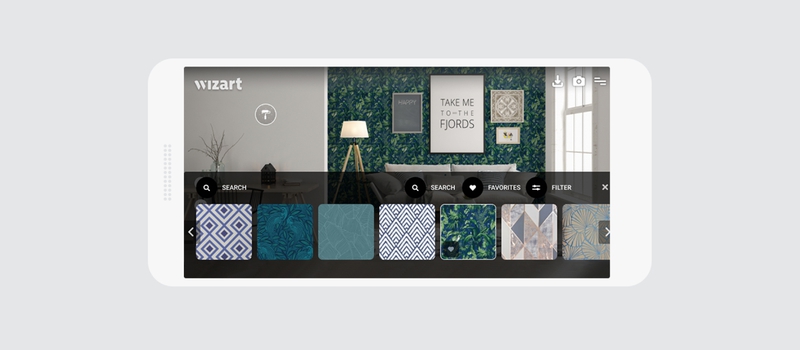 An example of a virtual commerce solution is an Audi application that allows dealers to consult their customers. With the help of VR headsets, prospective buyers can easily examine several hundred million possible car models and explore their smallest details.
The power of these technologies lies in the fact that they are focused on people and their interests, which is at the core of the strategy of excellent customer service.
In addition, advances in AR and VR make the virtual customer experience more realistic, user-friendly, and accessible, which allows these technologies to develop further and reach new heights in eCommerce, Retail, Tourism, etc.
What will you get from using AR and VR?
Today, consumers prefer digital tools to make a purchase decision. In this regard, immersive technologies are innovative tools to support your customer service strategy. What are the reasons for the introduction of AR and VR?
Growing interest in the product
AR and VR apps help increase interest in products from both online and offline stores. Such platforms attract attention because they allow users to get a unique experience of interacting with the products they like.

Immersive technologies allow you to establish creative and emotional relationships with customers, enhance their brand loyalty, and ultimately increase your sales.
Increasing trust level
The AR and VR app features provide customers with greater clarity about whether products meet their needs and tastes. These platforms are also able to provide detailed information about desired goods, thereby instilling even more confidence in your clients.Such projects allow customers to make more informed decisions, and contactless testing of products ensures their safety from risks such as coronavirus.
Accelerating decision-making process
The usual testing of products that your clients like takes a lot of time and effort. Using AR and VR technologies will help your customers quickly find the products that best meet their needs and allow them to save time.For example, Neiman Marcus, the department store chain, uses smart mirrors that allow you to change the color of your clothes in a matter of seconds and look at different combinations of outfits and accessories.In addition, during the lockdown, people learned to make purchases online without leaving home. And now, when we can move more freely, your clients are not going to give up this habit.AR and VR technologies help customers try products from online stores and get an accurate visual image to make informed purchases.
Simplifying interaction with customers
VR/AR tools create favorable shopping conditions allowing customers to maintain a safe distance from other people, including sales staff.These technologies can provide all the necessary information to the buyer, give advice, and allow your customers to study the product in detail without interacting with sales consultants.In addition, AR and VR apps can be integrated with the translate mode, which will allow your customers to make purchases easily and quickly, no matter what language they speak.
Improving competitiveness
The use of immersion technologies will allow you to be creative and develop an innovative platform, attracting attention to your brand, products, and services. This approach will set you apart from your competitors and help you take a leading position.
Improve your customer experience with immersive technologies
AR/VR-based solutions open up a wide range of opportunities for customer service businesses. These immersive technologies attract a new audience, provide customers with a more riveting online and offline shopping experience, increase sales, and save time and money for both your company and your customers.
Increasing customer satisfaction with testing goods has a positive effect on loyalty and trust, making companies strong competitors in their particular field.
Exposit creates marketable and prospering customer service apps thanks to our experience in Augmented and Visual Reality visualization. Contact us if you want to implement AR/VR-driven solutions that will make your business a powerful sales channel.