Media Asset Management Software: OMN
Large software product for solving various tasks in Media production management.
Online Media Net is a powerful web-based solution providing tools for omnichannel marketing including Product management, Media asset management, Brand management, Workflow management and Media production management. The main modules can be configured under the processes of a specific customer and can be used holistically, integrated or individually.
Customer goal
Today the effectiveness of marketing campaigns directly depends on the speed of data processing, data distribution, and customization of marketing processes according to the specific business needs. The amount of data to analyze while preparing a new marketing campaign requires a strong and effective software solution accelerating product media management like Online Media Net. The Exposit team worked on customization of the product for specific customers and the development of the product plug-ins.
Solution
Exposit team has worked on a huge Enterprise solution providing customized omnichannel marketing tools for Retail.
We have developed functional media management modules addressing the following challenges:
Automation of media content production (including pdf-catalogs creation);
Media logistics;
Annotation management;
Asset management;
Product information management;
Workflow management.
Exposit has a long-lasting cooperation with the OMN team supporting migration to the new technologies and development of the new models. We gained unique experience in the geographically distributed development of a large software product (about 300 person-years, more than 70 of which are Exposit), release and branch management, analysis, automation and implementation of complex production cycles and processes for customers as McDonalds, IKEA, Meyle & Muller.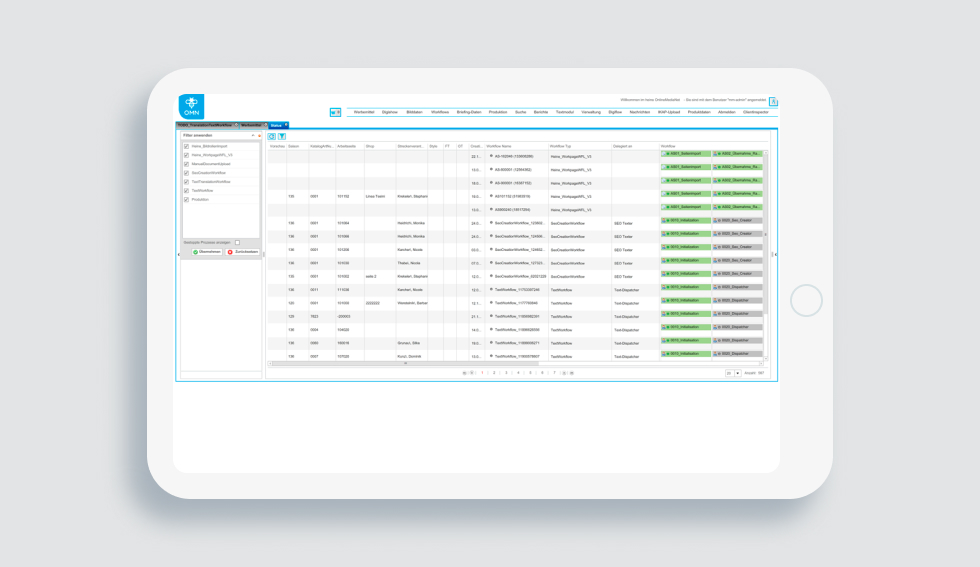 Technologies used:
J2ЕЕ
Maven
Spring
Hibernate
Tomcat
XML
Webservices
Red5 Server
Active MQ
Adobe Flex (ActionScript, BlazeDS, Air)
JS/CSS
NFS Helios
Oracle
Quark Xpress Server
Adobe InDesign Server
ImageMagick
Ghostscript
FFmpeg
ImgSeek
Adobe XMP SDK
HTML2PDF