2020 was full of global challenges and business disruptions such as the COVID-19 pandemic and the economic downturn, but it brought us an incredible experience and new opportunities.
During 2020, we have been a reliable partner, supported customers with innovative technologies, and gained a new experience that helped us quickly adapt to emerging situations.
Staying a Reliable Partner
The main goal of our company is delivering quality solutions to our clients, and during 2020 we didn't stray from this course.
We established partnerships with 13 new clients and delivered 75 new projects in different fields, including Healthcare, Cultural Heritage, and Hi-Tech.
We enhanced our expertise in Media Streaming, Visualization, and DevOps by completing complex projects aimed at specific goals like preservation of the historical heritage and administration of the IT infrastructure.
Our team also designed an effective collaboration tool together with a partner from Silicon Valley and received a positive client review on provided services.
Despite all the unexpected challenges of 2020, we have continued to develop high-quality software and deliver success to our customers: in 2020, Exposit received 10 positive client reviews on Clutch.
After detailed verification, we also became a Clutch's silver partner.
Supporting the Team
The COVID-19 pandemic pushed us to modify our workflow. Our employees who used to work from offices had to shift to remote work.
We courageously managed workflow transformation and adapted our production and administrative processes to keep high-quality performance, effective collaboration, and experience exchange.
Exposit provided all employees with the necessary equipment and access to management software for convenient teamwork. We regularly conducted online meetings to discuss work-related tasks, provide masterclasses, and organize remote team building sessions.
This way, we supported our employees in keeping their minds positive and taking care of their mental health throughout the social distancing experience.
It helped our team control stress levels, remain productive, and continue growing: in 2020, our team welcomed 12 amazing IT talents.
Reaching New Achievements
Although 2020 was a challenging year worldwide, there were plenty of opportunities to develop and grow. Exposit was featured in The Top Software Development Companies List of 2020 by DesignRush, and The Top eCommerce Development Companies by ECommerceCompanies.com.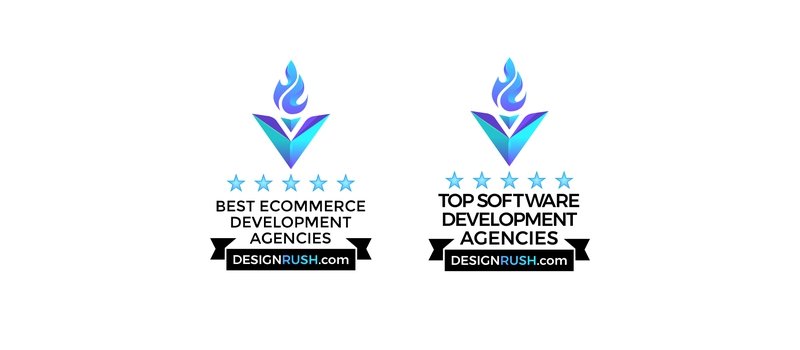 Exposit was also featured in The 100 Fastest-Growing Companies List and The Top 100 Sustained-Growth Companies List according to Clutch for high quantitative and qualitative indicators of the company, wide professional recognition in the chosen field of activity, good recommendations, and a significant list of clients.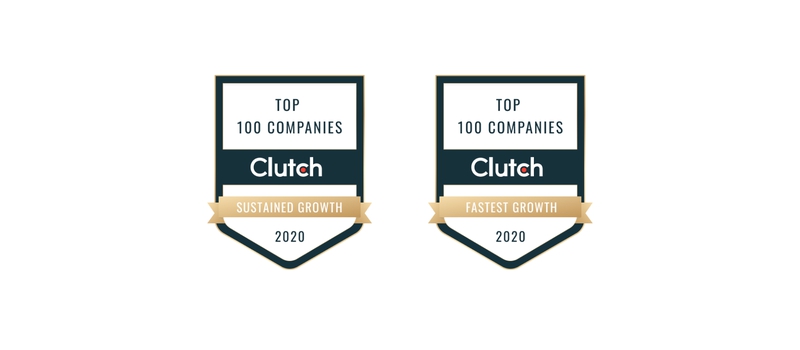 Sharing valuable insights
In 2020, we were discussing the most challenging topics in the IT world, industry changes during the pandemic, and new emerging technologies. We were analyzing statistics and collecting Exposit experts' opinions to help our readers find proper solutions for their businesses during the crisis.
We understand that today businesses need software solutions more than ever because our modern world is adapting to interact remotely. 2020 was a breakout year in digital transformation and rapid technology development, affecting the needs and goals of companies and their customers, tech and domain-specific trends, and software markets development.
At the end of 2020, we accumulated our knowledge, analyzed our experience, and studied statistic reports to understand the key points on tech trends.
We collected and shared these valuable insights in our Whitepaper to help you build a long-term business strategy implementing the most effective software.
Making plans for 2021
Despite the challenges of 2020, we are entering 2021 with a positive mind and new strategic goals: we are ready to explore new business opportunities and strengthen expertise to help our customers implement their boldest ideas.
We are glad to our current partners for entrusting their IT infrastructure to Exposit and looking forward to new partnerships in 2021.
Contact us if you are searching for a team of professionals who will guide your ideas to market and increase your profit by implementing a scalable software solution.