Do you want to start a new web development project but don't know how? Here we prepared for you the top 5 W-questions that you, as a business owner, should ask yourself before choosing an executor for your web project.
What is this project aimed at?
Frequently clients can't predict what will be better for their business. As for Exposit, we start the project only with deeper understanding of client's motivations. We know how to help their business grow as we provide software that is not only good-looking but functions properly. Firstly, you must ask yourself such questions:
What devices do my clients use?
Is my software project intended for a corporate use?
Can the mobile app run without a web version?
Do I need data management for things like e-commerce or content development?
Is it necessary to customize chosen web app?
Who is our Target Audience?

When we talk about Project development from scratch, it is crucial to understand target audience of our customer. We must gather all the necessary information from our clients and then give them feedback, concerning technical project's feasibility and the necessity to develop the requested functionality.
For example, there was a case when the client wanted both a web app and mobile app. But we analyzed all requirements and target audience and understood that it would be enough to develop a web app with adaptation for mobile devices. Thus we saved two things: time and money.
When do I need Backend or Frontend developers for my project?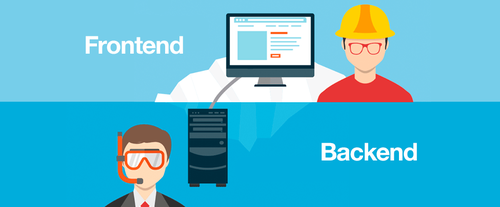 The kind of web developer to seek out depends on part of functionality you need to implement within your web app.
Backend development is a necessity for any server improvements, designing application architecture, manipulating data, implementing API, blockchain technology or whatever to make frontend work.
Frontend Development wins, when you need to make client-side of your web app. This may include creating user interface for web apps according to designers' mockups, development of adaptive and responsive layout, organizing of cross-browser and cross-platform compatibility.
A middle ground is Full Stack Developers offering the full package. Our team also has engineers working on both the server and client side, for example, developing plugins for Atlassian products like JIRA.
Where to find a good web developer?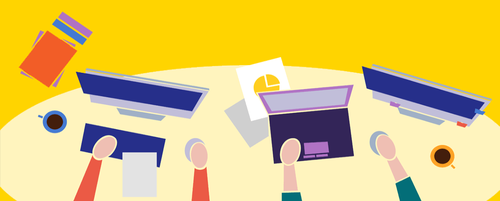 As an entrepreneur you may have a long list of concerns, as there exist many software solutions companies. You may choose outsourcing or local company, small startups or huge software programming companies. But there prevails one big advantage. It is better to choose medium-size firms that have already been on the market for more than 5 years. They know their value and have aspiration to grow in quality and quantity.
Being on IT market for more than 6 years, our responsibility is to show the cases to our opinionated customers, prove our background and give advice on what is better to implement.
Why do I need this web developer?
The right web developer is someone who is not only excellent at what he does but also in tune with what the client wants. The person who will listen to your suggestions and give you useful advice from a technical point of view on how you should approach the project. Your web developer should better capture your vision for the application.
Remember: when choosing a web developer, you are very much choosing a marketing partner for your business.
Our company is able to tackle a wide range of web solutions of different complexity levels, technologies and purposes. Give us a call today and let us get your business's digital presence off to the right start.